Guide Banners provide quick programming information and even give you the freedom to browse other shows without leaving the program you are currently watching.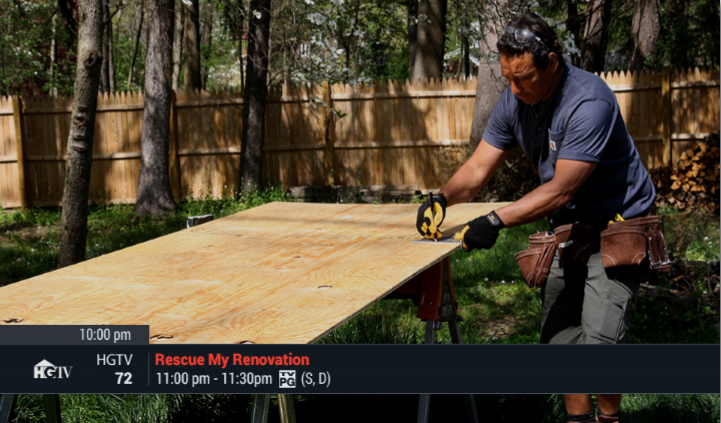 The Channel Banner displays when you change channels. It also shows current time, channel, program title, rating and other symbols, such as
, which indicates a recording is in progress.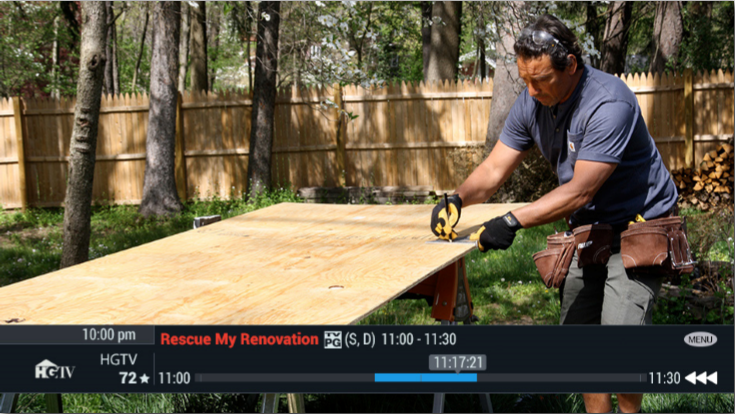 Press INFO to display the Info Banner and to see what is available in the recording buffer.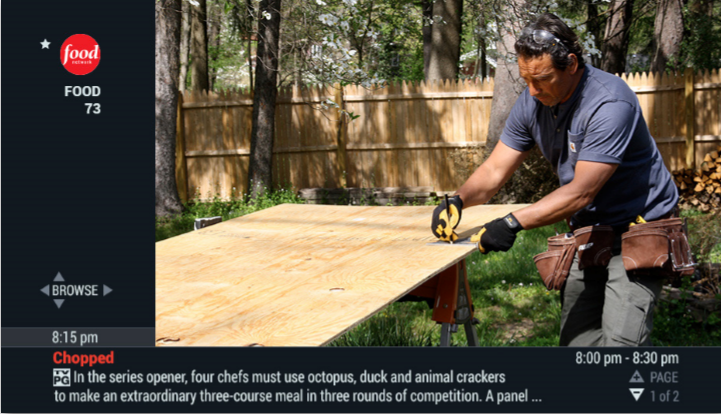 Press INFO twice to display the QuickInfo Banner for a brief program description, rating and time. Press

to browse programs by time and

to browse other channels. Press SELECT/OK to tune, set a recording or reminder or to see upcoming episodes.