Channel lineups are updated several times throughout the year due to new channels being added and changes in channel numbers in your lineup. These are reflected on your Guide when you use your Summit Broadband remote to see the new channels. Below are links to PDFs where you can download and print out the latest channel lineup. Be sure to check back on a regular basis to see if there's a new lineup for your area.
NOTE: The images below are not necessarily current, so be sure to download the PDFs for the latest information on the most current lineup.
Central Florida
Central Florida includes areas like Orlando, Sanford, Kissimmee, Lakeland, and Leesburg.
Central Florida Channel Lineup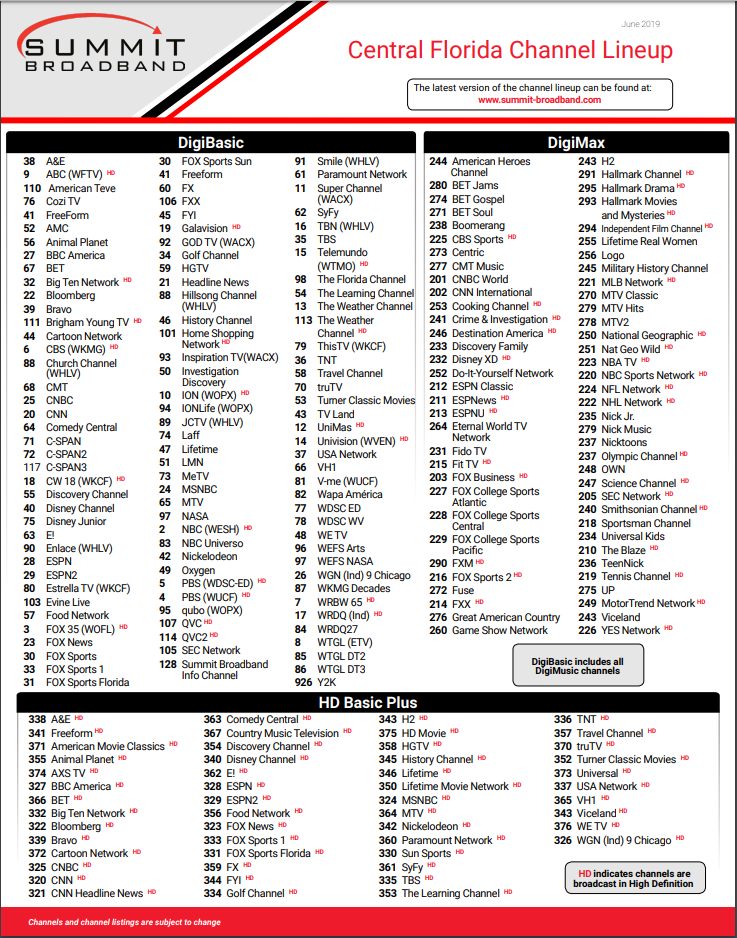 Southwest Florida
Southwest Florida includes areas like Fort Myers, Marco Island, Naples, and Bonita Springs.
Southwest Florida Channel Lineup