The Summit Broadband Support site contains articles to help answer common customer questions and complete quick and easy troubleshooting steps. There are three ways you can find articles: through search, through topic navigation, and through viewing promoted articles. Click here to open the Support page.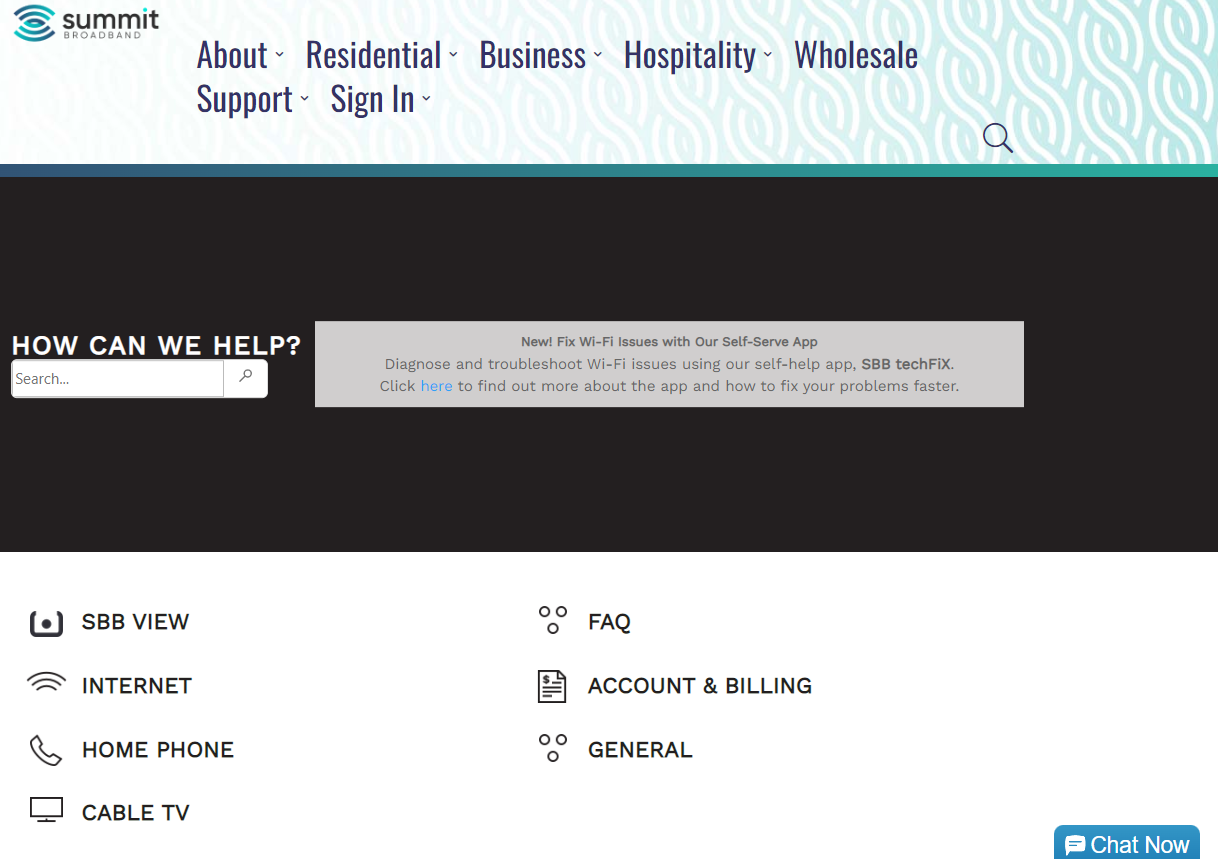 Search Box
Near the top of the Support page is the search box under the heading How Can We Help? Type a few words to indicate what you are seeking in the box and press Enter or Return on your keyboard (ex., "find channel lineup").
Topic Navigation
You can find answers to your questions by navigating through the topics. If you have a question about your bill, you can click Account & Billing, and it will show a list of additional sub-topics and articles related to paying your bill, reading your statement, and other account-related information.
View Promoted Articles
Below the main topics you will find a few Promoted articles. These are articles our customers find most useful, so they are put on the front page of the Support site to make them easier to find. Just click on the title of an article to read it.