We have worked to design your Summit Broadband bill to tell you the information you need in a clear format. Check the key below to see where to find the information that's most important to you.
Page One
The front page of your bill summarizes everything you need to know about your account.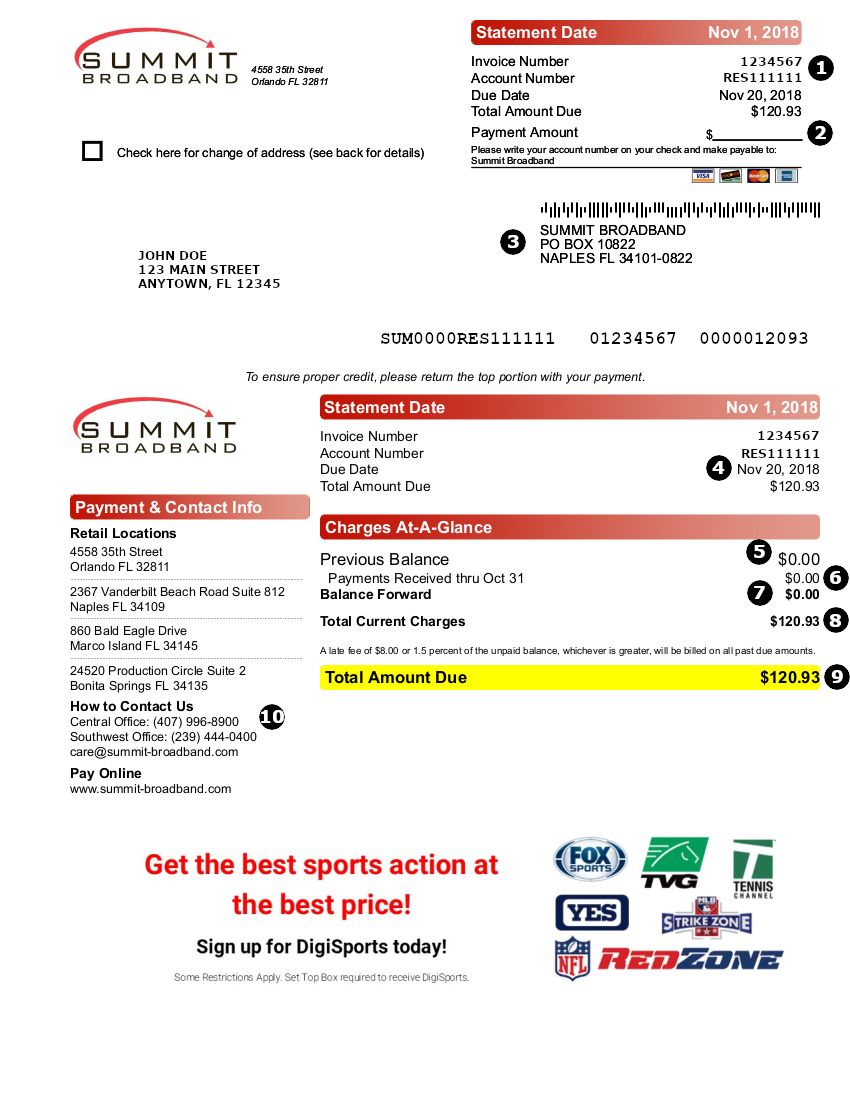 You will need your account number to access your account online and when calling Summit Broadband customer service.
Please note the amount of your payment if it's different than the amount billed.
Payment remittance address for mailed payments. Send your payment to this address with your remittance stub for proper credit to your account.
Payment in full must be received on or before this date to avoid late fees.
Total charges from the previous month are shown here.
Total payment posted to your account during the billing period are displayed here.
Any balance due remaining from the prior period is displayed here (this total will also include any past due balance).
Total charges for the current month based on your account activity are displayed here.
Total amount due (including any past due charges) is displayed here.
Contact information to reach Summit Broadband is displayed here.
Page Two and Beyond
Page two of your statement (the back of Page 1) contains payment option information and a printed version of this article. Any subsequent pages will contain detail information about your statement, including premium channels, regulatory fees, taxes, and charges, any monthly charge associated with your Summit Broadband Internet and phone service, details of any charged phone calls, Pay-Per-View activity, and other itemized charges.