You can try verifying your signal input source and resetting your box before calling Summit Broadband technical support at 877.678.6648 Toll Free (From US Phone Numbers only).
Verify the Signal Input
If the box is powered on but you see a blue or black screen on your TV, it may be that your TV needs to be set to the correct signal input source.
Be sure your TV and your Summit Broadband Set Top Box or DVR are powered on.
Using the Remote that came with your TV, press the Source or Input button.
NOTE: The label varies by TV manufacturer and model.

Cycle, scroll, or arrow through the Input options until you find HDMI 1.

See if your TV starts displaying the channel you selected on your Summit Broadband DVR or Set Top Box.
If this works, keep in mind your TV should be on the HDMI 1 input or source to get a signal from your DVR. If your TV is connected to other devices such as a Game Console or a Blu-Ray or DVD player, then you may need to change input selections each time you want to use a different device on that TV.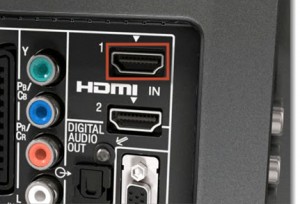 IMPORTANT NOTE: in a small number of cases, your Summit Broadband technician may connect your set top box or DVR to a different input if another device (such as a game console or DVD player) was already connected to HDMI 1 when your Summit Broadband set top box was installed.
Reset Your Box
Unplug your DVR or Set top box from the wall.
Wait 30 seconds.
Plug your DVR or Set top box back into the wall.
A hard reboot will resolve some common issues. It may take a few minutes for the box to restore its settings.
Contact Customer Support
After rebooting, if your box is still experiencing trouble, contact Customer Support at 877.678.6648 Toll Free (From US Phone Numbers only) for assistance, any time of day or night.